Owner of the Savonnerie du Midi since 2013, the PRODEF group is a historic player in the hygiene and cleaning products sector. Since its creation in 1924, the 4 generations of directors have accompanied its development by relying on a common ambition: sustainable development.
Owner of the Savonnerie du Midi since 2013, the PRODEF group has been working since its creation in 1924 with the will to produce according to sustainable and responsible processes, in the respect of traditions.
Thus we have been labeled "PME+" by ECOCERT Environment. This label, created by the FEEF (Federation of Enterprises and Entrepreneurs of France) aims to promote French SMEs that contribute to maintaining local employment and are committed to a Corporate Social Responsibility approach.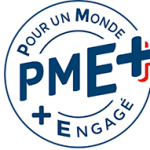 The Savonnerie du Midi is also actively involved in the Union des Professionnels du Savon de Marseille (UPSM) to defend authentic Marseille soap.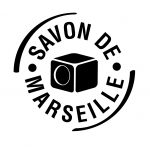 PRODEF is also one of the few companies with 100% French capital that continues to favour manufacturing in France. Attached to traditional know-how and responsible manufacturing processes, PRODEF has, since the acquisition of the Savonnerie du Midi, taken numerous initiatives to develop quality products and have them labelled. Thus, new ecological products certified by Ecocert have been created.
Since the end of 2013, PRODEF has also implemented a vast quality approach in its manufacturing processes and launched an ambitious programme to renovate its historic site and its cauldrons, including the Marseille Soap Museum and the opening of a factory shop. A true entrepreneurial approach that combines modernity with respect for tradition.
These continuous improvement and quality procedures are an integral part of the policy pursued by the PRODEF group. They are proof of the high standards we set ourselves in order to satisfy our customers.