Traditional know-how since 1894
Founded in Marseille in 1894, the Savonnerie du Midi is one of the last traditional soap factories in the Bouches-du-Rhône region to use the 'Marseilles process' in the manufacture of its soaps.
The Savonnerie du Midi is committed to the Union des Professionnels du Savon de Marseille (UPSM) and has signed a charter defining the 3 major criteria of traditional Marseille soap:
Its composition: our soaps are made exclusively from vegetable oils (no animal fat) and without any additives (no colouring, perfume or preservatives). They therefore only contain a maximum of 4 or 5 ingredients: vegetable oils, water, salt and soda lye.
Its manufacturing process: our Marseille soaps are manufactured in a cauldron according to the traditional saponification process known as the 'Marseille process', which is scrupulously followed by our Master Soapmaker.
Its geographical origin: the saponification stage must be carried out in Marseille or its region.
Alongside the UPSM, the Savonnerie du Midi is therefore very involved in the defence of the heritage values of Savon de Marseille. Compliance with this charter is monitored by the independent organisation CERTIPAQ.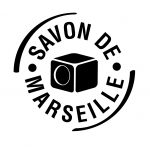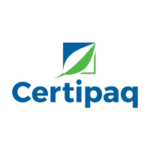 The Savonnerie du Midi site is involved in an ISO 22716 process. This certification guarantees good manufacturing practices for cosmetic products.



Membership of the COSMEBIO association
This label attests to the ethical and technical commitment of our products:
More than 95% of ingredients of natural and organic origin in the composition of the products
Respect for nature & animals,
Promotion of solidarity & social trade.
These continuous improvement and quality procedures are an integral part of the policy of the Savonnerie du Midi. They are proof of the high standards we set ourselves in order to satisfy our customers.
Strong commitments to the environment and consumers
Respect for the environment, the planet and those who live on it is a major concern for the Savonnerie du Midi.
In every product development project, we strive to produce and market innovations that are in line with this ideal and policy.
Products certified by ECOCERT GREENLIFE
Out of concern for our consumers and the environment, a large majority of our LA CORVETTE products are certified by ECOCERT, an independent control and certification body approved by the Ministry of Food, Agriculture and Fisheries and by the Ministry of the Economy, Industry and Employment.
This label guarantees that the various components are collected, transformed or extracted according to processes validated by ECOCERT, in an approach and production methods that respect the environment.
Ecocertified manufacturers are thus checked annually by an independent ECOCERT auditor.
ECOCERT certifies a large part of our products according to two standards:
"Cosmos" for cosmetic products
"Ecodetergents and Ecodetergents with Organic Ingredients" for cleaning products.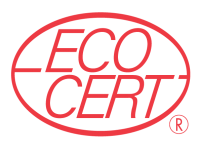 Responsible packaging
Our packaging is also designed to be less polluting for the planet, so you will see a 100% transparent communication on all our packaging of the range calling for sorting instructions:

TRIMAN
Pictogram imposed on all recyclable products since 1 January 2015

ECO-EMBALLAGES
Eco-organisation approved by the State to organise, supervise and support the recycling of household packaging in France.