You'll find all the expertise of our authentic soap factory, awarded the Entreprise du Patrimoine Vivant (Living Heritage Company) label, in our Marseille boutiques. Our range of products includes genuine Marseille soaps, black soaps, scented soaps and liquid soaps, cleaning and cosmetic products, 100% made in Provence and in France.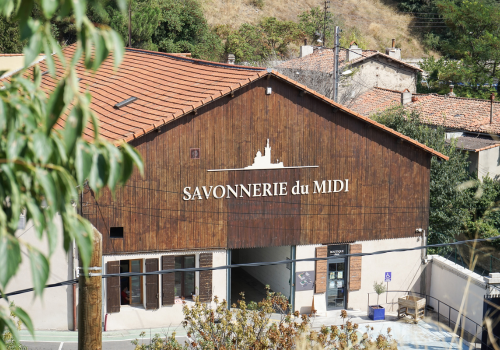 FACTORY OUTLET
Marseille 15 - Les Aygalades
72, rue Augustin Roux
13015 Marseille
Tel : +33 (0) 4 91 60 54 04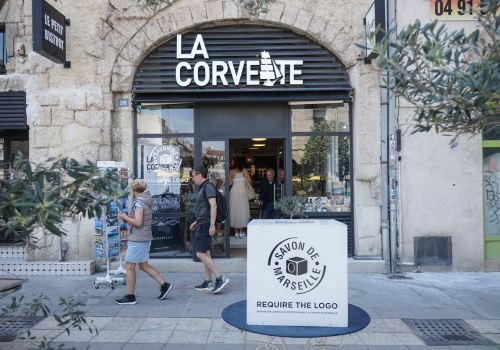 PLACE AUX HUILES STORE
Marseille 1 - Old Port
28, Place Aux Huiles
13001 Marseille
Tel : +33 (0) 4 91 70 45 63
Find the La Corvette store or the dealer nearest you:
In-store soap products
La Corvette's product range includes over a hundred references in hygiene and home care products. Contact the store nearest you for cubes, bars, shavings and bars of genuine Marseille soap with olive oil, toiletries such as scented solid soaps from Provence, organic liquid soaps, shower gels, liquid and solid shampoos, liquid Marseille soaps, body and skin care products, gift ideas and much more! For the home, our range includes paste, liquid and ready-to-use black soaps, as well as multi-surface solid soaps, descaling and dishwashing products, household vinegar, liquid detergents, stain-removing soaps and disinfectant sprays.
These authentic body care and home care products are largely ECOCERT-certified. La Savonnerie du Midi has been a member of the COSMEBIO charter since 2007, and was also awarded the Entreprise du Patrimoine Vivant label by the French government in 2020.